CHARLES BEAUCLERK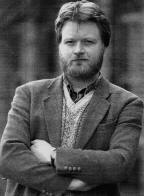 Charles Beauclerk (b.1965) is a descendant of Edward de Vere, 17th Earl of Oxford. He graduated from Hertford College, Oxford in 1989 with a first-class degree in modern languages. While there he set up the De Vere Society (1986) to promote interest in the Shakespeare authorship question. In 1988, in conjunction with Globe Theatre founder Sam Wanamaker, Beauclerk helped arrange the Shakespeare authorship moot court at Middle Temple Hall with opposing counsel for William of Stratford and Edward de Vere, presided over by three Law Lords. The following year he edited Charlton Ogburn's The Mysterious William Shakespeare for U.K. publication, and wrote the foreword. The book was published by Sphere/Cardinal under the title The Mystery of William Shakespeare. Twenty years on the Society, of which he is president, continues to flourish with hundreds of members across the U.K., Europe, and America.
After Oxford a couple of years in the editorial team of the Language Reference department at Routledge was followed by an extensive lecture tour of North America. Over a period of five and a half years Beauclerk spoke on the Shakespeare authorship question at some 250 venues in forty two U.S. States and four Canadian provinces. (His American appearances included the Folger Shakespeare Library, the Smithsonian Institution, Harvard, Yale, M.I.T., and Berkeley.) As such he became the first professional "Oxfordian", in other words the first person to make a living from his advocacy of Edward de Vere as Shakespeare. He made numerous TV and radio appearances and generated over 350 newspaper and magazine articles.
From 1995-97 he was president of the Shakespeare Oxford Society, and was instrumental in turning the society's quarterly newsletter into a scholarly magazine as well as founding its journal The Oxfordian. He also served on the editorial board of The Elizabethan Review. Beauclerk had a number of articles published on the authorship question, and wrote an account of his authorship adventures in America entitled A Coat of Motley (1994). He took part in three major documentaries on the authorship question: The Shakespeare Mystery (PBS/Yorkshire TV, 1989, 1992, 1996CQEFM), Battle of Wills (BBC, 1994), and The Shakespeare Conspiracy (ORF, 1999).
On returning to England Beauclerk worked as research assistant for the Norroy & Ulster King of Arms, followed by two and a half years as literary secretary to philosopher, historian and poet Nicholas Hagger at Otley Hall in Suffolk, where he was also librarian of the De Vere Society collection of books on the Shakespeare authorship. In addition, he resumed his work as a trustee of the Shakespearean Authorship Trust under the chairmanship of Mark Rylance. The Trust meets four times a year at the Globe Theatre, holds an annual conference there, and provides scholarships for students and researchers. As a leading spokesman for the Oxfordians, Beauclerk continues to lecture at schools in the United Kingdom. Venues in recent years have included Eton, Shrewsbury, Oundle, Bancroft's and Orwell Park. In 2005 Concordia University in Portland, Oregon, awarded him its annual scholarship award "for distinguished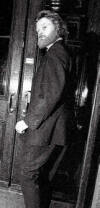 achievements in the advancement of Shakespearean scholarship".
As a former director of Freedom in Action, Lord Burford – as he then was – was prominent in the campaign to prevent the abolition of hereditary peers from Parliament (1999). As the third reading of the House of Lords bill was about to commence, he leapt onto the woolsack to denounce the government's action as treasonous. He has since renounced his title, and now goes by his family name of Beauclerk.
In June 2005 Charles Beauclerk's first book Nell Gwyn: A Biography (432pp) was published by Macmillan (UK) and Grove Atlantic (US). His next book, Shakespeare's Lost Kingdom was published by Grove Press in 2010. He is now working on a biography of the pianist John Ogdon, to be published by Simon & Schuster in 2013.


For More Information E-mail: DeVereLectures@aol.com